A police officer has died in Bilbao, Spain before the start of Thursday's Europa League match between Athletic Bilbao and Spartak Moscow, according to the Associated Press.
The incident late on February 22 raised concerns less than four months before Russian Federation is set to host the World Cup.
In a statement, UEFA said: 'UEFA strongly condemns the violent clashes which occurred in Bilbao on Thursday night.
Police detained five Spaniards, three Russians and a Polish man over the clashes, a spokesman for the Basque security department said.
The incident takes place less than four months before Russian Federation is due to host the 2018 World Cup finals, and will do little to calm security worries among fans considering visiting the tournament.
'We are in contact with local authorities to obtain further information on these incidents.
The police officer, who was named locally as 51-year-old Inocencio Alonso García, collapsed while intervening in street clashes involving Russian "ultras" from Spartak Moscow.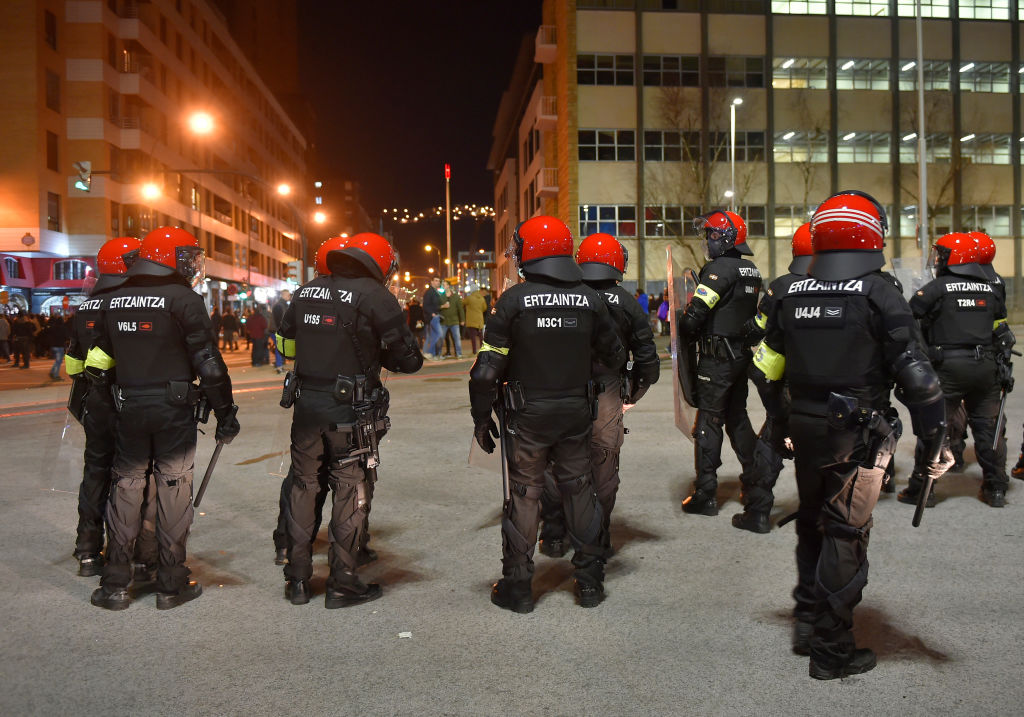 On the pitch that day Spartak beat Athletic 2-1, but lost the two-leg tie on aggregate.
La Liga president Javier Tebas added: "Ultra violence has claimed the life of a public servant - that's enough".
Pictures showed fans scrapping in the middle of the road, with riot police attempting to disperse the crowds.
The fighting broke out just before the second leg of the round-of-32 Europa League clash between the two clubs in the streets surrounding San Mamés Stadium in Bilbao, Spain. "Authorities should make lists of radical fans to make sure these people can't get visas and travel overseas to see away games".
The Russian government's official plan is to force both foreign and domestic supporters to undergo background checks before receiving a special Fan ID card required to enter the country.
There was concern ahead of the match because of the reported presence of "Ultra" Russian fans in Bilbao.
Six years ago, a fan died in Bilbao in clashes after a match between Athletic and German club Schalke.
Putin ally's private army behind attack on US-backed forces?
Russia's Su-57 fifth-generation fighter jet is specifically designed for air superiority and attack roles. Arrival of Russian stealth fighter jets to Syria to raise complexity for U.S.