In a speech in Vienna today, Brexit minister David Davis, said: "In our interconnected, globalised world, where goods, services and investment flow across borders..."
"We'll never be cheapaer than China or have more resources than Brazil", he said.
In a BBC Radio 4 documentary, he questioned the ability of some pro-Brexit colleagues to "accept evidence" of the economic risks of leaving the European Union, and said the government ought to publish such analysis in full after it is produced.
'Take a auto produced here in Austria to be exported to the UK.
He said that "everything we are doing is aiming towards ensuring we meet every aspect" of the agreement.
Mr Davis said this can be achieved if both sides recognise each other's standards and regulations, promising the United Kingdom will "continue our track record of meeting high standards" once outside the EU.
The Haltemprice and Howden MP said it is the interests of both sides to be able to continue to trust each other's regulations and the institutions that enforce them after Brexit.
He will point to existing regulations that enable easy export of goods across the European Union as "exactly the sort of arrangement we want to see maintained".
Meanwhile, Energy and Climate Change Minister Claire Perry today again underlined the UK's commitment to climate action, writing in The Times that 13 years on from the Kyoto Protocol coming into effect the United Kingdom remains a world leader on emissions reduction and clean tech investment.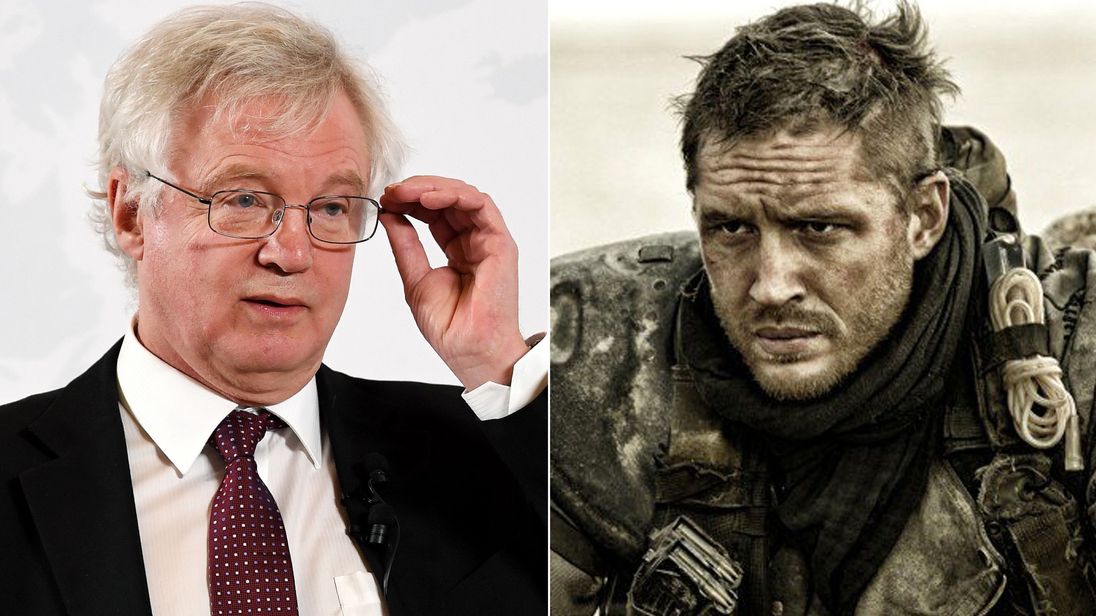 Video Davis No 'Mad Max-style' free-for-all post-Brexit
A future mutual recognition regime will be underpinned by "close even-handed cooperation between these authorities and a common set of principles to guide them", he will add - a direct reference to the model put forward by the International Regulatory Strategy Group (IRSG) last autumn.
David Davis said the United Kingdom wanted to lead a "global race to the top" in rights and standards not, as some feared, a "competitive race to the bottom".
Deputy director general Josh Hardie said: "Business will welcome [Davis's] recognition of the benefits of frictionless trade, and the United Kingdom government's commitment to maintaining high standards to keep people and products safe".
However, pro-EU campaigners said Davis was living in "cloud cuckoo land".
Mr Davis told an audience of business leaders in Vienna that a common commitment to high regulatory standards should mean that trade remains as "frictionless as possible" after the divorce is finalised. "And, as government and industry work together, we can build a brighter and more prosperous future, for the United Kingdom and the world".
A presentation prepared by Michel Barnier's Brexit taskforce last month said the United Kingdom could ditch rules around redundancies "in order to reduce cost and delays for collective dismissals".
Mr Davis also said that Britain and the European Union could reach a deal to access each others' markets and promised his government would not use Brexit to cut regulation, despite past threats to do so.
"How are people meant to trust the Brexit Secretary when his colleague Liam Fox has said current protections mean it's "too difficult" to fire staff and Boris Johnson has described workers" rights coming from the European Union as "back-breaking'?"
Kidnapped South Carolina child safely rescued in Alabama
That is when the chief was able to get the 4-year-old from the auto , before Evans got back in the vehicle and drove away. Heidi has been returned safely to her family, and her mother, who underwent emergency surgery, is expected to survive.