The search engine giant has made a decision to further expand the Assistant's reach and it will now also be available for phones and tablets running Android Lollipop and above.
At the time of its introduction, Google Assistant was only available for Android devices running Android 7 Nougat. However, not all Android smartphones received the Google Assistant. Now, they are adding Android 5.0 Lollipop devices to the list. Users in Italy, Japan, Germany, Brazil and Korea will also get the taste of the Assistant on Android Lollipop.
The Assistant on tablets will be rolling out over the coming week to users with the language set to English in the U.S.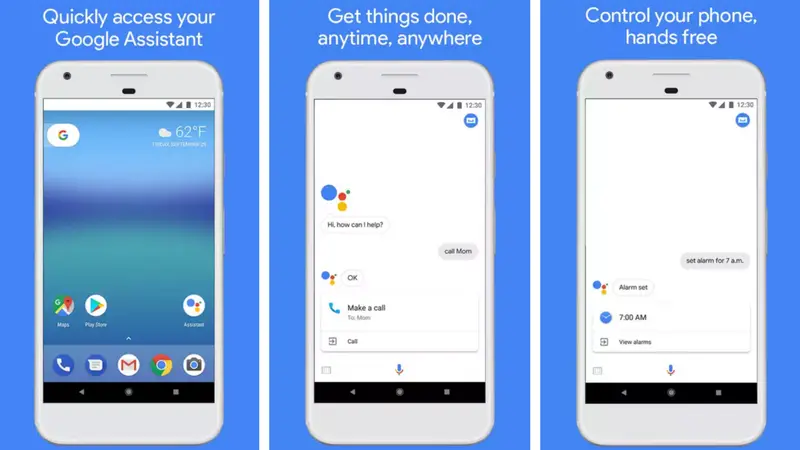 With the broader roll out to older versions of Android, Google is making the assistant accessible to everyone.
While users who meet the requirements mentioned above will be getting Google Assistant on their Lollipop device sooner or later, but it's the users who have the language set to English (US) on their phones, will receive the Google Assistant update first. The fragmented Android universe means that a majority of users are still on Android Lollipop and it makes logical sense to bring Assistant to these devices.
Meanwhile, Android version distribution data reveals that Google Assistant should be available to around 80 percent of active Android devices in the world with billions of users now availing the feature. In fact going by Google's latest numbers for Android division, Lollipop is at 26.3 percentage points in terms of market share, which is not a small number. What will you ask your Assistant first? This will be rolled with the update and once you get the update, the new Assistant app will appear on your all apps list. The voice assistant was introduced in May 2016 at Google's developer conference along with the Google Allo app and Google home smart speaker. In India, Google had announced the Assistant for the JioPhone as well, which is a feature phone.
Sophie Turner Fires Up First Look of Jean Grey in 'Dark Phoenix'
That's what director Simon Kinberg has to say about Charles Xavier ( James McAvoy ) in his upcoming X-Men: Dark Phoenix film. This will be his second time writing within the iconic storyline, as his first try was in 2006's X-Men: The Last Stand .