The prime minister's visit to Myanmar comes close on the heels of a spike in ethnic violence with Rohingya Muslims in the Rakhine state. "We share your concerns on the extremist violence in Rakhine province and especially the death of security personnel and the loss of innocent lives".
State Councillor Aung San Suu Kyi said, "There are many areas in which we can cooperate". PM Modi also assured the citizens of Myanmar that visas will be granted to all those who wish to visit India.
Though both Suu Kyi and Htin Kyaw have visited India since their government came to power in Myanmar early previous year, Modi - who has made India's neighbourhood his diplomatic priority - had till now only visited the country for a multilateral summit.
- India and Myanmar also signed agreements on cooperation between Myanmar Press Council and Press Council of India, extension of agreement on the establishment of India-Myanmar Centre for Enhancement of IT skill.
Prior to this, Prime Minister Modi received a ceremonial reception at the Presidential Palace in Nay Pyi Taw, as he arrived on a two-day visit to Myanmar. The Prime Minister had in the meantime visited every other neighbour - except the politically unstable Maldives - for bilateral meetings.
"India's democratic experience is relevant to Myanmar".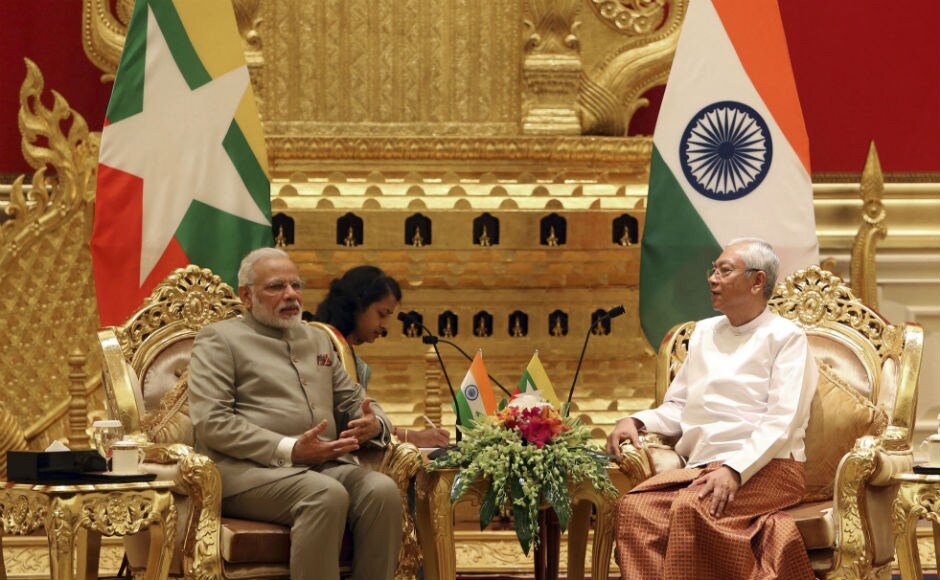 He wasn't talking of Rohingya refugees - but of 40 Myanmar prisoners who are now in Indian jails and who Modi's government has chose to release as a goodwill gesture.
He said he was sure that if the government appeals for funds for Rohingya Muslims, they will collect tens of millions of dollars within days.
■ Would like to thank India for taking a strong stand on the terror threat that Myanmar faced recently: State Counsellor Aung San Suu Kyi.
# India is seen as a thought leader on the global stage.
Before heading for Myanmar, Prime Minister Modi visited China to attend the ninth BRICS Summit, wherein he held bilateral talks with Chinese President Xi Jinping.
PM Modi hoped that all stakeholders were able to work together to find a solution irrespective of the size of a problem that would ensure peace, justice and dignity for all and respect Myanmar's territorial integrity.
Merkel Backs End to EU-Turkey Membership Talks in a Shift
Three weeks before the federal election, Merkel and her party lead in all polls, including personal popularity surveys. Brussels, which has already frozen Turkey's entry negotiations, is now likely to consider further actions.